Nothing has been making a bigger comeback than some good old-fashioned nostalgia, and technology is no exception. Sure, smartphones are great, but today's biggest tech manufacturers have also brought back the flip phone — and they're better than ever.
A flip phone, or "clamshell telephone", is a hinged simple cell phone that you can open and close to activate and deactivate its functions.
The Z Flip 3 is a very sophisticated phone with all the features of the large smart/android phones but with the convenience of a flip phone to make is a much more manageable size.  Big screen when it's open and small package when closed.  It is on one end of the spectrum.  On the other end of the spectrum is the ruggedized Kyocera Flip Phone.  they offer a small package that can take the beating from a life in the outdoors, whether it is at construction site or in the woods or in a Humvee.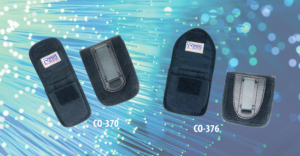 Take a look at our SIZE CHART to see all of the Holsters we offer to fit your Flip Phone!